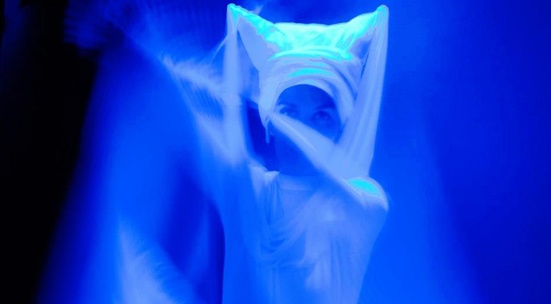 Join in the creation of the new performance by Sensory Theatre Sofia
What?
Sensory Theatre Sofia is looking for fresh blood to support its multidisciplinary team of artists in the creation of their forthcoming project "CREAtorium – a Labyrinth inside the Labyrinth". If you've never been inside the Labyrinth Theatre of the Senses before - have a look around here.
You may count on a brief introductory training in this specific method of artistic creation and exploration and will be included in the whole process of designing the next Labyrinth from 15 December 2015 to 25 January 2015. Contribute both your ideas and your efforts in:
building the props;
designing the space;
distributing promo materials for the performance.
The time you commit to the project is subject to your personal schedule and the production timeline. Volunteers who can commit for the whole period will be preferred.
Organizer?
Sensory Theatre Sofia.
Why?
The artistic team promises to take you on a magical, spiritual and inspiring journey of self-discovery. Explore your inner world and connect to the outside world in new, creative ways.
Where?
The performance will be set in the National Palace of Culture, Sofia
Skills needed?
Commitment, attention to detail, skilful hands and a creative mind. You also need to be a team player and be above 18.
How to participate?
Click the green "I will do it" button and follow the instructions.
// image courtesy of the organizer
Apply by 7 December 2015
The mission is from 15 December 2015 until 25 January 2016
Registration closed
Stories
Once a mission you participate in ends, you can tell us how it went in a couple of sentences ("it was great" won't do).
It's simple: after the end we send you instructions - follow them. This way you earn points and rise in rank , others get inspired and we're all happy.