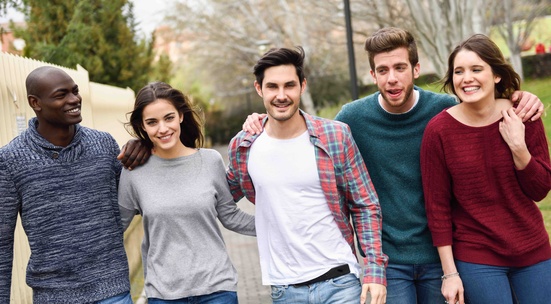 Host an international student volunteer
What?
From December to March a number of students from all over the world will be coming to Sofia, Plovdiv and Varna to volunteer on social and educational projects. The Global Family program is an opportunity to join in the adventure by hosting one (or more) of them at your place for a couple of weeks.
The international volunteers are between 18 and 30 years old and are members of AIESEC - the world's largest youth-run organization. Most of them will work in Bulgarian schools and will teach on topics related to the UN Sustainable Development Goals.
To become a Global Family host all you need to offer is:
separate bed;
bathroom and WC;
your kindness and hospitality.
Food and all other expenses are covered by the students. An AIESEC Bulgaria representative will be in touch with you and your guest throughout the stay to ensure that both sides have a good experience.
Find the full details on the program here.
When?
You can host an international student volunteer for 2, 4 or 6 weeks in the following periods:
1 December 2016 - 31 January 2017
9 January 2017 - 20 February 2017
1 February 2017 - 15 March 2017
Where?
Sofia, Plovdiv and Varna.
Organizer?
AIESEC Bulgaria.
Why do it?
Meet a new culture and make new friends from around the globe. Without leaving your home.
Practice and improve your foreign language speaking skills.
Share the thrill of experiencing Bulgaria for the first time.
Create unforgettable memories and emotions.
Skills needed?
The one thing that truly matters is that you and your home be open to new cultures. You also need to have a good command of conversational English, a friendly attitude and an outgoing personality.
How to apply?
Click the green "I will do it" button and fill in the online application form.
// photo Designed by Freepik
Apply by 16 February 2017
The mission is from 1 December 2016 until 15 March 2017
Registration closed
Stories
No stories published.
Once a mission you participate in ends, you can tell us how it went in a couple of sentences ("it was great" won't do).
It's simple: after the end we send you instructions - follow them. This way you earn points and rise in rank , others get inspired and we're all happy.