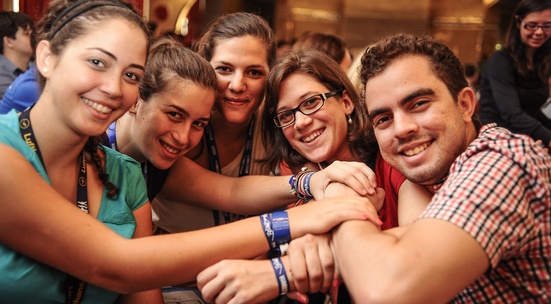 Host an international student volunteer 3
What?
Some fantastic boys and girls from all over the planet are coming to Bulgaria in December, January and February to volunteer on social projects with NGO's, schools, kindergartens and companies. Their initiative is supported by AIESEC - the world's largest youth-run organization, and you may join in the adventure by hosting one of the students at your place for 2, 4 or 6 weeks between 30 November 2015 and 28 February 2016.
All you need is:
to have a free separate bed;
to make sure your guest has access to your home 24/7;
to be a friendly and kind host.
An AIESEC Bulgaria representative will be in charge of the volunteers and will take care of the rest.
Organizer?
АIESEC is the largest international student organization with an active network in 126 countries. Their mission is to develop the leadership potential of youth while contributing to a positive change in society.
Why?
Meet a new culture and make new friends from around the globe. Without leaving your home.
Practise you English. Or even learn a new language.
Share the fun of experiencing Bulgaria for the first time.
Where?
Sofia, Plovdiv, Varna, Rousse, Blagoevgrad and Veliko Tarnovo.
Skills needed?
The one thing that truly matters is that you and your home be open to new cultures and a new way of life. You also need to have a good command of conversational English, a friendly attitude and an outgoing personality.
How to participate?
Push the green "I will do it" button and fill in the application form.
// image courtesy of the organizer
Apply by 30 November 2015
The mission is from 30 November 2015 until 28 February 2016
Registration closed
Stories
No stories published.
Once a mission you participate in ends, you can tell us how it went in a couple of sentences ("it was great" won't do).
It's simple: after the end we send you instructions - follow them. This way you earn points and rise in rank , others get inspired and we're all happy.