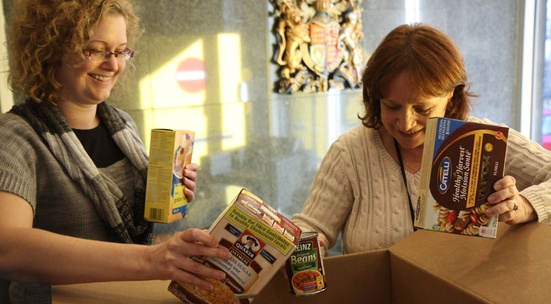 Help distribute food packages to people in need in Plovdiv
What?
In January, The Bulgarian Red Cross starts the annual distribution of basic food products to the most deprived citizens throughout the country, including families and individuals who have suffered natural disasters. Each package includes flour, rice, sugar, pasta, canned meat, jam, etc.
Volunteers are needed in Plovdiv to help at 5 distribution stations each workday from 9:00 to 13:00, according to the following schedule:
16 January - 17 February
West District - 1A Vechernitsa St.
23 January - 28 February, extended work hours 9:00 to 14:00
East District - 9 Orlovets St (Traffic SOT building)
1 - 28 February
North District - 49-51 Bulgaria Blvd (next to Luxor Clinic)
South District - 28 Komatevsko Shosse Blvd
Trakia District - Block 46A
The volunteer schedule will be updated on a weekly basis. You need to sign up for your preferred date(s) no later than the Friday of the previous week.
Organiser?
The Bulgarian Red Cross Youth - Plovdiv.
Skills needed?
Heartiness and energy.
Necessary equipment?
Put on your warmest clothes and shoes. Winter jackets will also be available at the stations, just in case.
Food?
Sandwiches provided.
How do I take part?
Click the green "I will do it" button and see how to sign up for your preferred district and dates.
//photo from here
Sign up by 23 February 2017
The mission is from 16 January 2017 until 28 February 2017
Registration closed
Stories
Once a mission you participate in ends, you can tell us how it went in a couple of sentences ("it was great" won't do).
It's simple: after the end we send you instructions - follow them. This way you earn points and rise in rank , others get inspired and we're all happy.