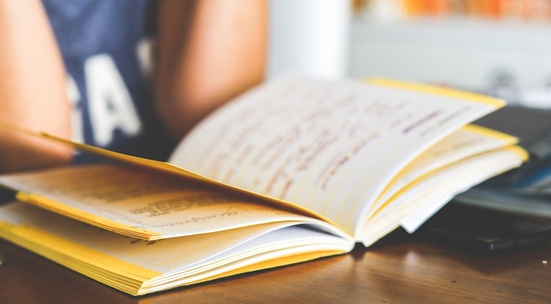 Lead activities for adult and children asylum seekers in Busmantsi
What?
Caritas Sofia are looking for volunteers to lead activities for adult and children asylum seekers and immigrants living in Busmantsi Detention Centre (Special Home for Temporary Accommodation of Foreigners), just outside Sofia. The people there are from different countries and are of all ages. They are not allowed to leave the centre. Some are there for days, others - for months.
Most of the adults and young people are eager to learn English and to get to know Bulgarian culture so that they are better oriented when they leave Busmantsi. For the children, it's important to have creative activities and lessons to make their days a little more pleasant and colorful.
Volunteers are needed to lead activities on a weekly basis:
English lessons for adults
Bulgarian cultural orientation for adults
art and games for children.
All sessions take place between 14:00 and 16:00 in the afternoon.
When?
September - December, once a week. The schedule of activities will be fixed once teams are formed and volunteers provide information about their free time.
All volunteers must attend training on 31 August.
Organiser?
Caritas Sofia.
Why?
Life inside Busmantsi Detention Centre is very difficult for those living there. Although it is temporary accommodation, many stay for some weeks or months. A lot of the people living there have already been through significant ordeals before they entered Bulgaria and now they are inside a closed centre, with little contact with people from outside the camp, and even restricted hours to leave their buildings (two hours per day).
The various classes provide some light relief for the children and adults, give them an opportunity to put this time to good use by learning something new, and show them that there are people in Sofia who care enough to dedicate their time to lead activities on a weekly basis.
Where?
Busmantsi village, 65A Gen. Gurko St., Special Home for Temporary Accommodation of Foreigners.
Transportation?
Busmantsi can be reached by car or by marshrutka minibus number 35 which goes past Lyulin, Stamboliiski Blvd, NDK, Tsarigradsko Shosse and Iskarsko Shosse Metro (here's the detailed route, BG version only).
Skills needed?
No previous teaching experience is required. However, volunteers will:
be patient and compassionate;
be dedicated and reliable;
commit to delivering activities once per week for 4 months (September – December);
set time aside to plan each session, thinking of interesting activities to make it engaging;
be confident enough to lead activities for a group of people;
have an interest in people from different cultural and language backgrounds.
How do I take part?
Click the green "I will do it" button and see how to apply.
Apply by 24 August 2016
The mission is from 1 September 2016 until 31 December 2016
Registration closed
Stories
No stories published.
Once a mission you participate in ends, you can tell us how it went in a couple of sentences ("it was great" won't do).
It's simple: after the end we send you instructions - follow them. This way you earn points and rise in rank , others get inspired and we're all happy.