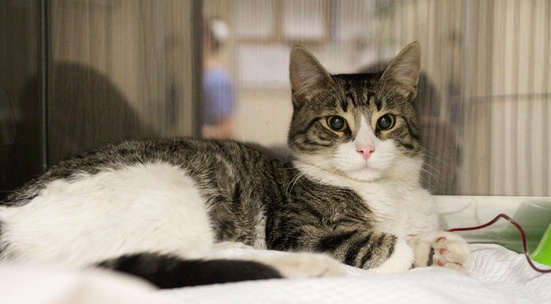 Take care of the stray cats at Cat House in Plovdiv
What?
The inhabitants of the cozy Cat House, which was set up by two volunteers in Plovdiv, are 30 homeless, mistreated or thrown out cats, kittens and tom cats. Most of them need medical treatment, neutering, vaccination, and microchips, but most of all - they need a new, loving family.
Be their friend and help the girls from the Cat House as you:
get involved in the everyday care - feeding, cleaning, cuddling, playing;
transport those who need medical care to the vet in Plovdiv (and Sofia, if needed), if possible by a personal vehicle;
provide temporary shelter or look for other foster carers;
find adopters by sharing information and photos via social networks;
help to recruit more volunteers.
Participation is arranged according to free time availability and the needs in the Cat House.
Organizer?
Cat House.
Why?
The founders of the Cat House believe that what they do is not a matter of choice, but their moral duty as people and citizens. They know they cannot help all stray animals - not until the owners who throw them out, physically abuse them and don't neuter them, are more than those who save them. Any cured and happily adopted kitten, however, gives them new strength, joy and hope that they can change things. Together with you.
Where?
Plovdiv. Cat House is at 35 Varshava Street.
Skills needed?
Love for animals. Experience in raising cats is desirable. Ability to take good pictures of animals, looking for a new home.
Necessary equipment?
Have your own vehicle is desirable.
How to participate?
Click the green "I will do it" button to see how to get in touch with the Cat House.
// photo by the organizer
Registration closed
Stories
Once a mission you participate in ends, you can tell us how it went in a couple of sentences ("it was great" won't do).
It's simple: after the end we send you instructions - follow them. This way you earn points and rise in rank , others get inspired and we're all happy.