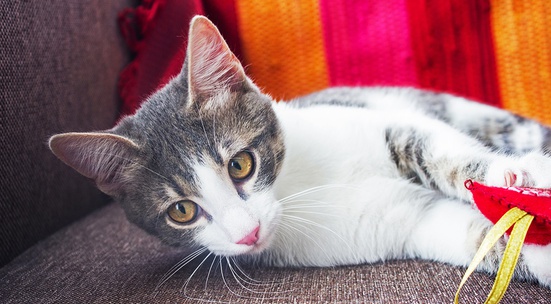 Foster a homeless cat or dog in Sofia
What?
Support Dare 2 Care Animals on their mission to rescue stray animals - shelter temorarily a furry friend at your home until Dare 2 Care Animals finds a forever home and adopter. Maybe this little buddy will give you more than you will give him/her. Dare 2 Foster and Save a Life!
Fostering a cat or dog is not hard. See how:
shelter the animal at your place (make sure you can provide separate room in the beginning, if you already have pets);
feed the cat/dog twice a day;
give the animal love and attention and care for it according to its specific needs and character;
take the foster pet to the vet for treatment if necessary. Dare 2 Care Animals covers its medical expenses.
(when the coronavirus pandemic is over) be ready to accept at your home potential adopters of the animal, at a convenient time.
All animals arrive in their foster homes after a routine veterinary check, anti-parasite treatment and healing.
Throughout the foster care period, Dare 2 Care Animals will support you and will help with advice and whatever else is necessary, according to the needs and available resources. They will also take care of looking for adopters.
When?
You can commit long-term or for a limited time only (but at least for 2 months), depending on your circumstances. Typically, animals in foster homes get adopted within 2 to 6 months (with rare exceptions).
Where?
Sofia.
Organiser?
Dare 2 Care Animals, DARE Association.
Why?
To give someone a chance for a new life (and get tons of love and pure happiness in return).
To have a sweet little friend to keep you company.
If you love animals and are considering having a pet, foster care is a great way to find out what it's like.
Skills needed?
Most important is the attitude, care and commitment to the cat/dog you take in.
Stray animals are often badly scared or injured, and need time, love and efforts to socialize and become adoptable. Some of them will need medical treatment, too. You will need patience and motivation.
Previous experience with animals is a plus, but even if it's your first time - no worries, the team will explain all you need to know.
Necessary equipment?
Dare 2 Care Animals can provide basic pet accessories to foster homes - litter box, transport cage, food and water cups, leash, collar, deworming medication.
Requirements?
It is important to have permission (at least verbal) from the owner/landlord to accommodate the pet, if you are renting.
For cats
The windows and balcony (or door to the balcony) need to be secured with strong nets for the safety of the animal.
If they are not, but you are willing to think about it and put security nets, the organization will help with advice and information.
For dogs
You (or a family member, roommate) should be able to walk the dog 2 times a day - in the morning and in the evening. The interval between walks should be no more than 10-11 hours.
During the first month of foster care, the dog should walk outside with a leash (no free-running).
If you live in a house with a yard - the yard should be secured well with a fence and the dog should have a dog hut and/or an opportunity to enter the house, besides staying in the yard.
Age requirements?
Volunteers must be aged 18 or above. If you are younger, make sure you ask your parent/guardian for approval and assistance. Temporary foster care contract is to be signed.
How do I take part?
Click the green "I will do it" button and see how to get in touch with the organiser.
// photo by Dare 2 Care Animals
Hero, by joining this mission, you agree that your e-mail and your name will be shared with the organizer of the mission, so that he can contact you if needed. Your data will NOT be shared with anyone else. See our privacy.
Join mission!
Stories
Once a mission you participate in ends, you can tell us how it went in a couple of sentences ("it was great" won't do).
It's simple: after the end we send you instructions - follow them. This way you earn points and rise in rank , others get inspired and we're all happy.