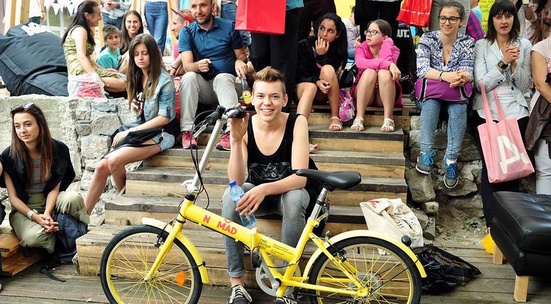 Volunteer for One Design Week 2016
What?
The 8th international festival for design and visual culture One Design Week starts in a month and can't wait to meet is new volunteers. Here's what the team has to say: "This year's edition will once again be very exciting, interesting and different. No chance you will be bored. We work in the fast lane. Sometimes we are nervous or irritated and the very next moment we laugh together. Tired after a hard successful day's work, we enjoy a beer together."
Join the crew between June 10 and 19 in Plovdiv and help in the realisation of all kinds of festival events - exhibitions, installations, workshops, discussions, film screenings, parties and more.
Organiser?
ONE Foundation for Culture and Arts.
Why?
As a volunteer you will have the opportunity to:
see up closer the exhibitions and meet in person knowledgeable international artists and designers;
gain valuable experience working on an international festival;
learn how to organize projects;
receive a certificate for your volunteer work;
receive a pass for One Design Week Forum;
have ten unforgettable days among friends.
Where?
Plovdiv.
Skills needed?
To reach its goals the festival needs creative, responsible and positive people.
How do I take part?
Click the green "I will do it" button and see how to apply.
// снимката е оттук
Apply by 7 June 2016
The mission is from 10 June 2016 until 19 June 2016
Registration closed
Stories
Once a mission you participate in ends, you can tell us how it went in a couple of sentences ("it was great" won't do).
It's simple: after the end we send you instructions - follow them. This way you earn points and rise in rank , others get inspired and we're all happy.