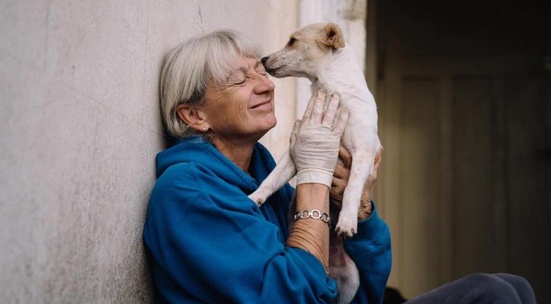 Volunteer at Helen's House of Hope sanctuary for homeless dogs near Vratsa
What?
Helen's House of Hope is a dog rescue and re-homing sanctuary in north-western Bulgaria, near the town of Vratsa. The sanctuary was set up by Helen James in 2015. It started with three dogs – Hope, Faith and Charity – and has expanded considerably since then.
At present the team and volunteers take care of more than 80 abused, injured, ill-treated and abandoned dogs, working hard to give them the chance to recover and find new homes.
This January there is urgent need for new volunteers to help with the daily duties:
feeding and refilling water bowls;
cleaning pens;
walking some of the dogs;
(ideally, but not necessary) helping with general maintenance and vet runs.
When?
Start date is 1 January 2018. Duration - ideally minimum 2 weeks and for as long as you want. Your duties will include:
7:30 - 9:30 am - feeding and cleaning;
3:30 - 5:30 pm - feeding, cleaning, walking.
You don't need to stay during the day, but it would be preferable if you did, as there are a lot of dogs and need to be kept an eye on. Also, during the bad weather there is a chance that you may not be able to get back there if it is snowing and the roads get closed.
Where?
About a half an hour's drive from Vratsa. Get in touch with Helen for the exact location.
Organiser?
Helen's House of Hope.
Why do it?
Adorable lovely dogs need help.
Age requirements?
If you are below 18, you must present a declaration of informed consent by parent/guardian.
How do I take part?
Click the green "I will do it" button and see how to get in touch with the sanctuary.
// image courtesy of Helen's House of Hope
Join in by 14 January 2018
The mission is from 1 January 2018 until 31 January 2018
Registration closed
Stories
No stories published.
Once a mission you participate in ends, you can tell us how it went in a couple of sentences ("it was great" won't do).
It's simple: after the end we send you instructions - follow them. This way you earn points and rise in rank , others get inspired and we're all happy.