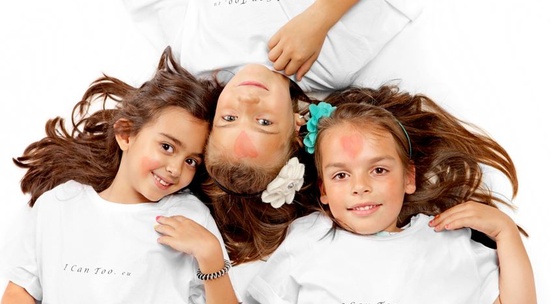 Be a long-term volunteer at the I CAN TOO office
What?
I CAN TOO is a foundation supporting children with special needs. The organization specializes in popularization of the problems of such children and contributes in their integration by creating social iniciatives and cultural events throughout the year. In 2008 I CAN TOO, together wirh "Children with problems in development", founded the Medical centre for children with disabilities in Sofia. It was created in just 5 months with the help of many companies in different industries, which took part in its development by providing materials and workforce. Currently I CAN TOO is helping more than 250 children with special needs and their families and is working on a new Centre for autistic children in Plovdiv.
I CAN TOO are expanding their activities and need more volunteers to become part of the team and provide daily help in the Foundation's office. Office working hours are 9-17:30 but according to each of the volunteers' availability there's an option to help out for 2, 4 or more hours per day.
Organizer?
I CAN TOO Foundation
Why?
I CAN TOO depends entirely on charity, receiving grant support from partners in different fields of art, sports, business, media, and grant support from governmental and nongovernmental organizations. Give your voluntary contribution - the cause of children with special needs deserves it.
Where?
Sofia, I CAN TOO office, 12 Gurko Street, fl. 7
Equipment?
Office and IT supplies available on site.
How do I participate?
Press the green "I will take part" button and follow the instrucions.
// photo by I CAN TOO
Registration closed
Stories
Once a mission you participate in ends, you can tell us how it went in a couple of sentences ("it was great" won't do).
It's simple: after the end we send you instructions - follow them. This way you earn points and rise in rank , others get inspired and we're all happy.