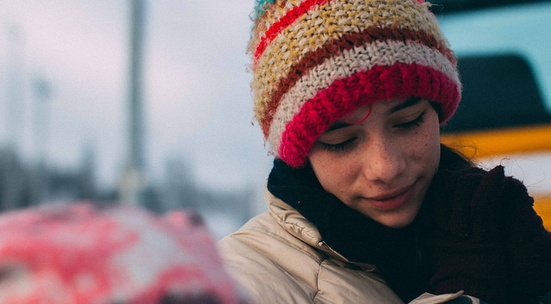 Knit a winter hat, scarf or gloves for a homeless person
What?
It's the fifth year of the Knit Warmth (Izpleti Toplina) charity campaign and it works like this:
Knit a woolen hat, a scarf, a pair of gloves or socks by the end of November. Submit them to the campaign coordinator in your area. In December your warm gift will find its way to someone whose only home is the street. The organisers work with local institutions to reach as many homeless people as possible.
If you need knitting wool - the organisers will be happy to provide it for you. They can also teach you how to knit - see further info on workshops below.
If you are a skilled knitter - just go ahead.
Organiser?
Ima Nachin (There is a Way) Foundation.
Why?
Homeless people are out in the cold all day. Some of them are lucky to get shelter for the night, some of them receive donated food and clothes. Caps, scarves, gloves and socks however are harder to find.
Last year more than 500 volunteers made winter warmer for 2050 homeless people all over the country. And there's tens of thousands more out there.
What if I don't know how to knit?
There are regular free knitting workshops for all volunteers. The next one is on 29 October (Sat) from 11:30 at Barka Coffee House in Sofia (58 Dondukov St). More workshops to be announced here.
How do I get knitting wool?
You can get knitting wool from the campaign headquarters in Sofia or have it delivered by post (you cover only the postage fee).
How do I submit knitted items?
You can submit knitted items to the campaign coordinator in you area or send them by post. You will receive all necessary contacts by the organisers when you sign up.
How do I join the campaign?
Click the green "I will do it" button and see how to sign up.
// photo by Bea Represa
Join in by 30 November 2016
The mission is from 1 October 2016 until 30 November 2016
Registration closed
Stories
Once a mission you participate in ends, you can tell us how it went in a couple of sentences ("it was great" won't do).
It's simple: after the end we send you instructions - follow them. This way you earn points and rise in rank , others get inspired and we're all happy.