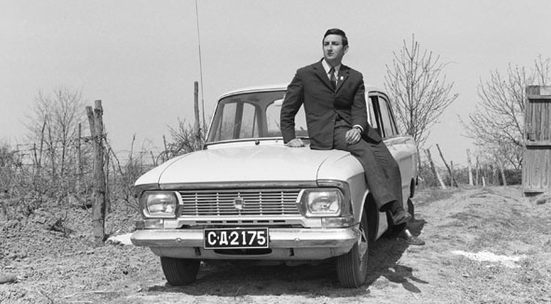 Digitalise and archive photographs from the past
What?
Tihomir Stoyanov has devoted himself to photography and collects photographic materials from the past. For 10 years, he has collected more than 10,000 negatives, diapositives and old used photographic films, photo albums, and photo books from the socialist era. Most of them were found on the flea market.
Thus, he has gathered Imaginary Archive - a rich archive of photographs which in themselves tell stories from the past – about the way of life, culture, and moral values of Bulgarians.
In 2015, Tihomir started digitising them with the idea to preserve the memories of these unfamiliar families. Thus, he created a collection of images - the "Stoyanov Family", an imaginary Bulgarian family from the socialist era, who tell their everyday life to the modern audience through their Instagram profile. The project "I give you my face portrait" followed.
But most of the secrets of the old films are yet to be revealed.
How can I help?
Join in the digitising of the huge archive by helping in the studio in Sofia by:
scanning photos, diapositives and negatives;
cutting and filing the scanned material;
registering each of the filed films and photos.
Do not worry if you have no experience with scanning devices. Each volunteer will receive individual training.
When?
The goal is to digitise the materials by mid-2018. It is enough if you can help in the studio once a week for three hours - at a convenient time for you, including outside working hours.
Where?
Sofia, 116A Maria Louisa Blvd.
Organiser?
Imaginary Archive.
Why?
The aims of the archive are to keep and popularise the memory of the Bulgarian family by publishing photo books, organising exhibitions and creating an independent digital archive.
Skills needed?
Interest in photography. You do not need to have any technical experience.
Age restrictions?
Everyone over the age of 18.
Will I get a volunteer certificate?
Yes.
How to participate?
Click the green button "I will do it" button and see how to get in touch with the organiser.
// photo from Imaginary Archive
Registration closed
Stories
No stories published.
Once a mission you participate in ends, you can tell us how it went in a couple of sentences ("it was great" won't do).
It's simple: after the end we send you instructions - follow them. This way you earn points and rise in rank , others get inspired and we're all happy.