Since January 2012 TimeHeroes has helped more than 590 non-profit organizations and groups of active citizens to find volunteers for more than 1300 causes. We are extremely proud of the 36 000 people who gave their time, knowledge and skills 57 000 times. 57 000 good deeds - that's huge!
We will be profoundly thankful if you make a donation so that we can keep the platform and all related services free for the organizers and the volunteers.
Ooor - if you are banging your head against the wall stressing about what present to give to that one friend, anacquaintance, a colleague or the wife of your second cousin on your father's side (it's always so difficult to find a present for her, isn't it?) - behold our gift cards. Make a donation and we'll send you one of them ready to be printed or sent by email.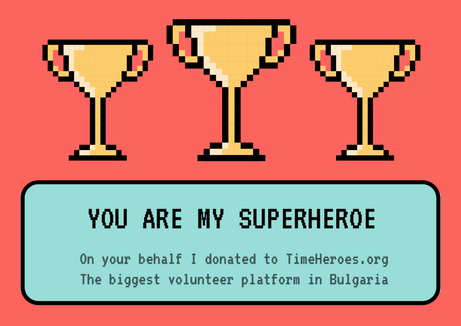 Card 1 (Cups)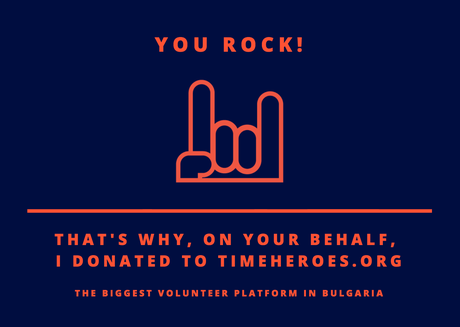 Card 2 (Hand)


Just write us an email to hello [at] timeheroes [dot] org telling us which one you prefer.


You can also donate via bank transfer:
Bank
UniCredit Bulbank Bulgaria
IBAN
BG69 UNCR 7000 1522 0942 13

BIC
UNCRBGSF
Account Holder
Time Heroes Foundation