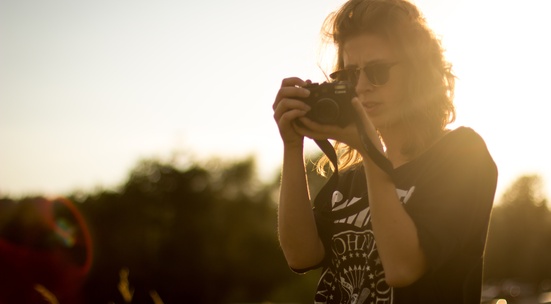 Join the team of Summer Vegan Festival 2016
What?
The first Summer Vegan Festival in Varna is gearing up for a long weekend in June full of activities dedicated to the vegetarian and vegan ways of life. The program will cover a broad array of topics in the spheres of animal rights, health, ecology and spirituality. Events include lectures, discussions and product exhibitions, morning yoga and late night parties, as well as various other happenings under the slogan "For the people. For the animals. For nature."
Volunteers are needed to help the organizing team before and during the festival between 23 - 26 June. Choose your task from the list below:
distribution of flyers and promo materials in Varna and Sofia (beginning in early June);
taking photos at the events;
video recording (with a DSLR camera);
video editing;
technical support (video wall, music, presentation slides);
selection of background music;
social media management (Twitter and Instagram);
design of promo materials (by the end of April);
anything else that you are good at and can contribute to the festival.
A detailed day-by-day program of the festival is available here (Bulgarian only).
You may join in only for a day or even for a few hours. Responsibilities will be assigned to accommodate the availability of all volunteers.
Organizer?
The Bulgarian Vegetarian Society.
Why?
If you share the ideas of the vegetarian or vegan community - help them grow and spread around, while discovering new friends and having fun.
Where?
The festival takes place in Varna at the Interhotel Cherno More (33 Slivnitsa Blvd). Some of the tasks can be done online (design, video editing, etc) or in Sofia (flyer distribution).
Skills needed?
All volunteers may contribute to the festival with their own skills, professional experience and know-how.
Food and accommodation?
If you volunteer during all four festival days (23 - 26 June), the organizers can arrange for accommodation at a discount rate in double rooms (85 BGN for three nights, breakfast included). You also get a discount for a vegan restaurant. Further details will be provided upon request. (Info in Bulgarian is available here.)
How do I take part?
Click the green "I will do it" button and see how to get in touch with the team.
// photo by Luke Pamer
Apply by 11 April 2016
The mission is from 1 April 2016 until 26 June 2016
Registration closed
Stories
No stories published.
Once a mission you participate in ends, you can tell us how it went in a couple of sentences ("it was great" won't do).
It's simple: after the end we send you instructions - follow them. This way you earn points and rise in rank , others get inspired and we're all happy.