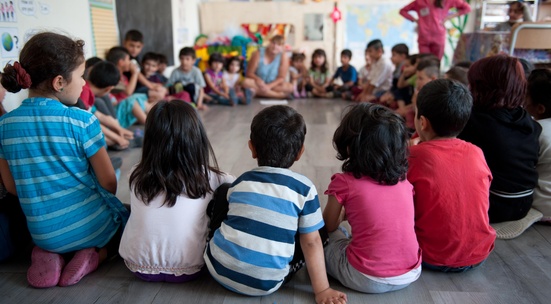 Send summer clothes and sandals to the children at the Harmanli refugee camp
What?
The informal "play school" created and run by British volunteers Mama Gil and Sadie at the Harmanli refugee camp welcomes about 50 children four times a week and provides for them a range of activities to develop maths, science, art and English skills, as well as a friendly environment where they can play out their fears, traumas and the shock of war.
The volunteers also try to collect what's necessary to meet the basic needs of the families. And they need your help. Right now most wanted are:
For boys and girls aged 0-15 years
all kinds of summer clothes;
new underwear;
sandals, slides and flip-flops;
For girls
thin leggings for ages 7-15;
long-sleeve T-shirts for ages 10-15.
Clothes don't need to be dry cleaned, but they must be clean and in good condition. Underwear must be new.
Organizer?
Volunteers at the Harmanli refugee camp.
Where?
You may send your donation by post or by courier. Please make sure you cover the cost of delivery.
How do I take part?
Click the green "I will do it" button and see the exact address.
// photo by Iliyan Ruzhin
Donate by 1 August 2016
The mission is from 6 June 2016 until 1 August 2016
Registration closed
Stories
Once a mission you participate in ends, you can tell us how it went in a couple of sentences ("it was great" won't do).
It's simple: after the end we send you instructions - follow them. This way you earn points and rise in rank , others get inspired and we're all happy.