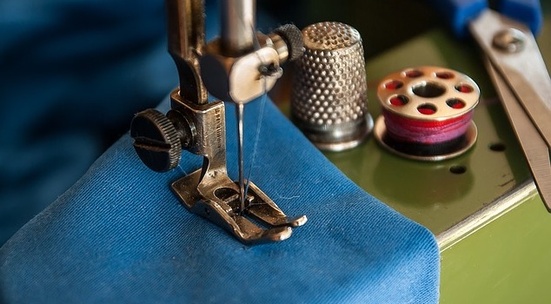 Support refugee women with tools and materials for sewing, knitting and embroidery
What?
Afghan volunteers at Harmanli refugee camp are very active. First they started their own school - for children, teenagers and adults. After the fire which burned down their classroom, they renovated a room in another building and started again. At the moment they dream of making a better use of their classroom by adding an atelier for women and teenage girls.
They would like to sew, embroider, knit and crochet - not only to pass their free time but also to learn from one another and to prepare for a fuller life in Europe. The volunteers dream of encouraging women to learn more about opportunities to create their own home-based jobs, which will allow them to earn money while taking care of their children.
They need:
at least 2 sewing machines
an iron and an ironing table
sewing tools - meter, chalk, scissors, etc.
embroidery tools - hoops, needles, etc.
knitting and crocheting tools - needles, hooks, etc.
materials - textiles, threads for sewing and embroidery, yarn, beads, etc.
If you can help with anything from the list, click the "I will do it!" button and see how to get in touch.
Organiser?
Volunteers at the Harmanli refugee camp.
Where?
You can send your donation by courier or deliver it in person to the coordinator in Haskovo or Harmanli.
Transport?
Please make sure you cover the cost of delivery.
How do I take part?
Click the "I will do it!" button to see the address and contact info.
// photo from here
Registration closed
Stories
Once a mission you participate in ends, you can tell us how it went in a couple of sentences ("it was great" won't do).
It's simple: after the end we send you instructions - follow them. This way you earn points and rise in rank , others get inspired and we're all happy.