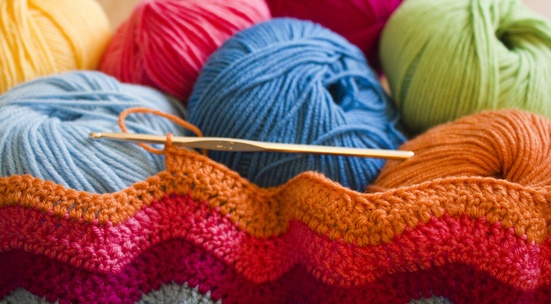 Send yarn, needles and hooks to the women at the Harmanli refugee camp
What?
Volunteer teachers Gil and Sadie Clasby, who organize the play school for children at the Harmanli refugee camp, are also trying to do whatever they can for the families. Since they started bringing yarn and needles, knitting has become a favorite pastime for many women, helping them go through the traumas, worries and monotony of life in camp.
Most ladies are experienced knitters and have already made a lot of shawls, baby clothes, doll clothes for the play school, purses, etc. Many more women would like to knit, but Gil and Sadie have run out of supplies. Help them if you can spare some:
yarn - all kinds and colors;
knitting needles;
crochet hooks.
Donations are accepted all year round. Hit the "I will do it" button to see the exact address.
Organizer?
Volunteers at the Harmanli refugee camp.
Why?
There are no organized activities for adults at the Harmanli camp and everyday life there is so full of worries and stress, after the nightmares of war, poverty, family separation and border crossings. Knitting is a calming and therapeutic activity, which also gives women a sense of purpose and helps ease the fear of all the uncertainties the future holds.
Where?
Harmanli. You may send your donation by post or by courier. Please make sure you cover the cost of delivery.
How do I take part?
Click the "I will do it" button and see the exact addres.
// photo by Maren Lie Malmo
Registration closed
Stories
No stories published.
Once a mission you participate in ends, you can tell us how it went in a couple of sentences ("it was great" won't do).
It's simple: after the end we send you instructions - follow them. This way you earn points and rise in rank , others get inspired and we're all happy.