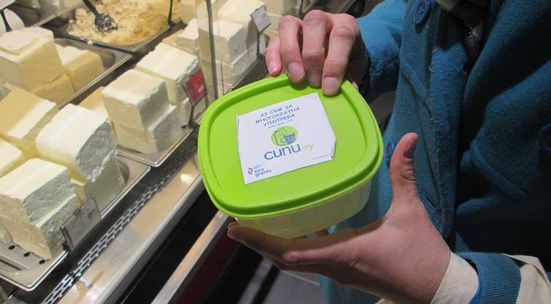 Put on the map responsible takeaways which reduce single-use plastics
What?
The SIPI.eu project is focused on reducing the use of single-use plastic cups and boxes when buying food and drinks.
The team has created an interactive a map with all the places you can shop during your lunch break without generating huge quantities of plastic waste.
Contribute to the project by adding on the SIPI map the names and addresses of takeaways which encourage people to bring their own cups and food boxes.
Who?
Pedestrian & Cyclo Tourism Youth Club
Why?
You make it easier for people who do not wish to recklessly use plastic, you promote food places and shops which are responsible to nature and contribute to reducing plastic cups & boxes usage.
Where?
Everywhere in Bulgaria.
How to participate?
Press the green "I will do it" button and follow the instructions.
// photo SIPI.eu
Registration closed
Stories
No stories published.
Once a mission you participate in ends, you can tell us how it went in a couple of sentences ("it was great" won't do).
It's simple: after the end we send you instructions - follow them. This way you earn points and rise in rank , others get inspired and we're all happy.