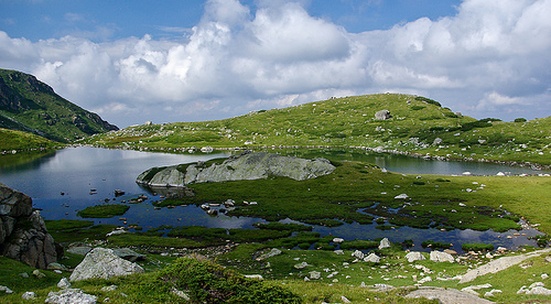 Take part in activities protecting Bulgarian nature
What?
Bulgarian Biodiversity Foundation, as a member of "For the Nature in Bulgaria" Coalition, is recruiting volunteers to assist the activities of the Coalition. If you love Bulgarian nature and wish to work for its conservation, you can take part in one of the following 18 groups of volunteers:
Designers – creative people with artistic skills, alternative way of thinking and visual imagination who will take part in the process of creating (conceptual and technical – graphic design and presentation) information materials. Materials can be flyers, posters, collages, banners, slogans, etc.;
Web-designers – people with creative and technical skills, able to arrange the elements of a website (links, graphics, animation, sound) and/or create a new website;
Assistant coordinators – people with organizational skills, communicative, reliable and team-working, to participate in the planning, organization and control of specific activities and events, and to help in the coordination of campaigns and work groups;
Dissemination of information materials – big-hearted and mobile people who wish to participate in the distribution of flyers, brochures and posters;
Subscriptions handling – communicative people who will collect subscriptions for specific campaign or activities of the Coalition – either hand to hand or from information stands, placed at key positions in the capital and in the country. The participants will pass a short training before starting to get familiar with the relevant issues;
Couriers – transfer of documents, subscriptions and other materials in Sofia or from other cities in the country to Sofia (for example – collecting materials sent by bus);
Presenters – motivated people with experience in public presentations and good oratorical skills. Those, willing to participate in the group, will have the opportunity to get acquainted with specific issues through short training by Coalition representatives. Issues will be presented in front of the public, media, institutions and companies in order to expand their awareness;
Translations – parts of the site, statements and signals to the European Institutions, articles in foreign languages and everything else regarding Coalition activities. Main languages for translation are, but not limited to: Bulgarian, English, French, German. People with knowledge of other languages are also welcome;
Monitoring of foreign media – people with knowledge of foreign languages who wish to monitor foreign media for materials, associated directly or indirectly with topics that are of interest to the Coalition. Activities in the group include media review, resume and translation of materials;
Text editing – a specialized group for people, experienced in text editing – translations, information materials;
Photos – submitting own photos, reflecting campaigns of the Coalition, violations of law, protest demonstrations, etc. The photos will be either published on the internet, or presented in exhibitions, or used for the aims of specific campaigns, etc. Photos can be directly uploaded to ezero.ludost.net;
Travelling photographers – people with the ability to travel and document signals of violation against nature (photo and video);
Copywriters – people with crazy ideas and figurative thinking – to prepare advertisements, slogans, posters, video clips and radio jingles. These will be broadcasted on TV and radio to popularize the activities and campaigns of the Coalition;
Technicians – people with skills in audio-visual arts – directing, cinematography, sound recording and sound processing, as well as skilful artists, who can use any type of material to turn specific creative ideas into real products;
Laborers – people who can carry heavy stuff, stretch ropes, place stands for exhibitions and provide any technical assistance to the organization of events;
Lawyers;
Emergency art – anyone with artistic skills, dexterity, ingenuity and creativity, who can react fast and take part in creation of posters, installations and all other materials, used for protest demonstrations and other activities.
Who?
Bulgarian Biodiversity Foundation, member of "For the Nature in Bulgaria" Coalition
Why?
Because you are an active citizen and you contribute to the conservation of Bulgarian nature.
Where?
Everywhere in Bulgaria.
How to participate?
Press the green "I will do it" button and follow the instructions.
// image by Plamen Stoev
Registration closed
Stories
No stories published.
Once a mission you participate in ends, you can tell us how it went in a couple of sentences ("it was great" won't do).
It's simple: after the end we send you instructions - follow them. This way you earn points and rise in rank , others get inspired and we're all happy.