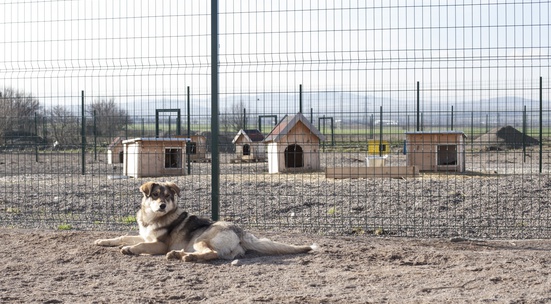 Donate food and supplies to a shelter for rescued dogs
What?
Every Dog Matters is the largest open-air shelter on the Balkans, whose team is continuously developing it with love in the industrial area near Kostinbrod.
The smallest yards in it are 400 sq. m., designed for up to four dogs rescued from the streets, and the largest - about 2000 sq. m., which accommodate no more than 15 residents. The dogs are not entering any cages.
You may already know, but the shelter relied on volunteers' help for the finishing touches on its construction, as well as the dog walks.
You see, the tasks there are very many, but the reason we're reaching out to you today is a little different - you can help from a distance by donating food and supplies to its 50+ rescued residents, for which the staff would be eternally grateful.
How can I help?
You can like something from the following list and send it on: - food; - thick blankets; - collars, harnesses and leads; - large plastic dog beds; - metal pots, pans; - dog toys; - external and internal dewormers; - dog treats and rewards.
When?
Donations are accepted year round. You can get involved as and when you are able.
Organiser?
Every Dog Matters EU Foundation.
Why participate?
The organisation has taken on an important cause - to give many homeless dogs the chance of a new life in a loving home. However, behind it are days of shelter work, animal treatment, patience and dedication. That's why your gesture will take a little bit of the burden that comes with everything good, and show them that you appreciate and support their work.
How to donate?
You can bring the items to the shelter or have them shipped at your expense.
Which address should I send to?
Click the green "I'll participate" button to see the contacts.
// the photo is from the organizer
Registration closed
Stories
Once a mission you participate in ends, you can tell us how it went in a couple of sentences ("it was great" won't do).
It's simple: after the end we send you instructions - follow them. This way you earn points and rise in rank , others get inspired and we're all happy.